High Standards Web, is a full-service digital agency based out in New Jersey specialized in Small Business Websites. We create digital experiences to enhance business growth. Our team consists of visionary, and professionals who have a knack for finding solutions that are effective and well planned. Founded in 2013 in Brooklyn NY by Hansel Reynoso a Web Developer that has grown in the web development industry,  exceeding our client's expectations in every project we are apart of.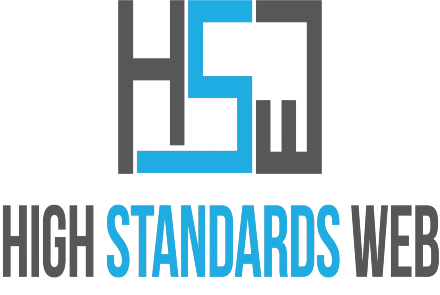 We provide High Standards Web Services to take your business to the next level.  

High Standard Team
We have a High Standard Team of creative designers, developers, content creators, SEO professionals, and digital marketing professionals. Your Company will have an excellent team available

Fast & Affordable
You can have a beautiful functional website in some cases in 72 hours starting at $999. Yes, you read that right! Need more? We have payment plans available.

100% Customer Satisfation
You are our main focus. We provide the best service possible and will not stop until your business sees results.

Increase Revenue
We design and create solutions to improve ROI with aggressive split testing and High Standard  Optimization

Website Design
We provide beautiful results-driven functional websites, that increases your business sales and provide a high standard online presence 

Social Media Services
Do not miss clients for lack of social media presence. Let us focus on your social media presence while you focus on your business. 

Lead Generation
Your company needs new customers to grow and increase revenue. Let us increase your sales with the use of technology & systems proven to work.

Branding & Identity
Your brand needs to tell your story to the customer. We believed that your brand is more than just a logo.

SEO Services
High SEO ranking helps your company generate more leads, and rank higher on google.

Maintenance Service
We provide the support that your business needs to stay generating on top. 
Are You Ready To Take Action?